Weather Vanes
Ceramics of New York is known well for it's large selection of ceramic supplies but we also create some of the most sought after metal weather vanes and wind chimes in the country.
A weather vane (or weathercock) is an instrument for showing the direction of the wind . They are typically used as an architectural ornament to the highest point of a building.
Although partly functional, weather vanes are generally decorative, often featuring the traditional cockerel design with letters indicating the points of the compass. Other common motifs include ships, arrows and horses. Not all weather vanes have pointers.
The word 'vane' comes from the Old English word 'fane' meaning 'flag'.
We have a variety of styles available from custom hammered copper angels to cast iron roosters and everything in between. Whether musical, decorative or functional, all our metal work is of the highest quality and will bring years of enjoyment to you ears and your eyes. Express yourself with a unique rooftop statement or give as a thoughtful gift. A themed weather vane is a wonderful accent for both indoor and outdoor display.
Decorative Weather Vane ornaments are available in Aluminum and Copper & Brass.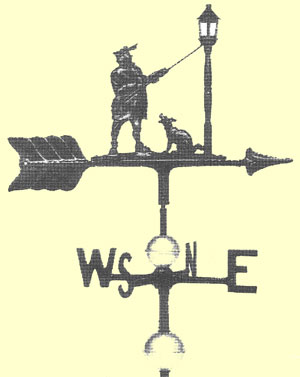 We have two collections of Aluminum weather vanes.
The first Auluminum collection has an assortment of ornamentals that have an over-all height of 29" and an arrow length of 21".
The second Aluminum collections is an assortment of ornamentals with an over-all height of 24" with an arrow length of 18 1/2".
Aluminum Collection - Overall Height = 29" and Arrow Length = 21":
Airedale
Airplane
Antique Auto
Bass
Beagle
Black Cat
Black Lab
Blue Jay
Bluebird
Boxer
Brittany Spaniel
Brook Trout
Bucking Bronco
Cardinal
Chocolate Lab
Cocker
Collie
Country Dr.
Dachshund
English Setter
Fighting Cock
German Short Hair
Golden Retriever
Goose
Gorden Setter
Horse
Irish Setter
Lady Golfer
Lamplighter
Mallard Duck
Man Golfer
Mare & Colt
Mayflower
Pheasant
Pig
Pointer
Pros. & Cactus
Rainbow Trout
Robin
Rooster
Ruffled Grouse
Sailboat
Schnauzer
Scottie
Sheep
Sitting Cat
Sm. German Sheperd
Sm. Great Danes
Springer Spaniel
Stag & Pines
The Couple
Woodcock
Yellow Lab
Some Large Aluminum Weather Vane Examples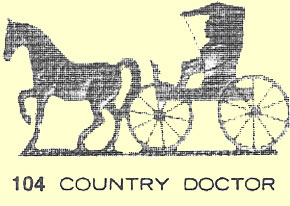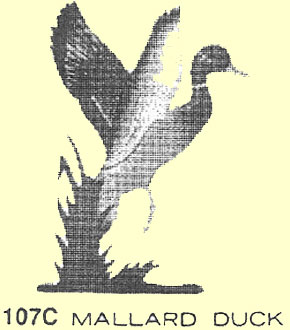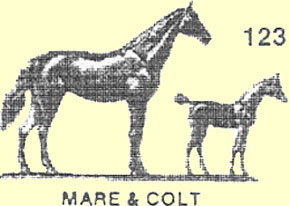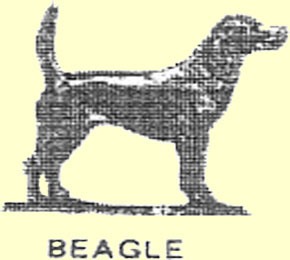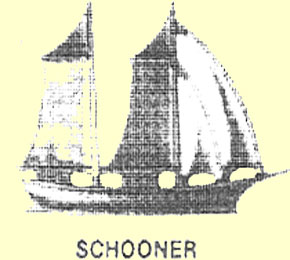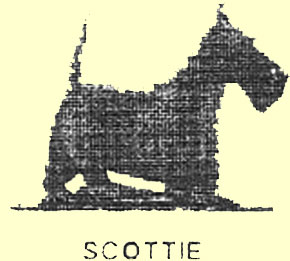 Aluminum Collection - Overall Height = 24" and Arrow Length = 18 1/2":
Blue Jay
Bluebird
Brook Trout
Cardinal
Country Dr.
Deer
Eagle
Horse
Mallard Duck
Poodle
Rearing Stag
Robin
Rooster
Sailboat
Schooner
Small Bull
Small Cat
Small Cow
Small Owl
Small Pig
Small Pointer
Spear
Squirrel
Town Crier
Some Small Aluminum Weather Vane Examples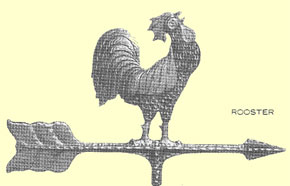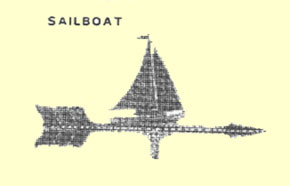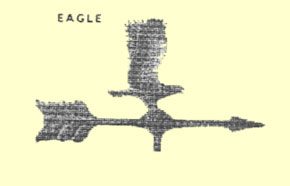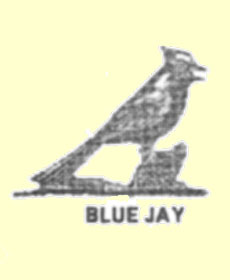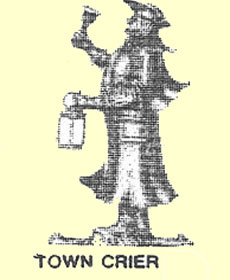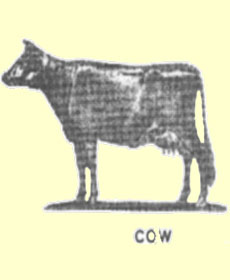 Copper and Brass Collection (Various Sizes):
3 Geese in Flight
Angel
Arrow
Ascending Goose
Banner
Barn Rooster
Bass
Biplane
Blue Heron
Cat & Mouse
Country Doctor
Cow
Crowing Rooster
Dachshund
Dolphin
Double Dolphin
Eagle
Elk
Fireman
Fox
Golden Retriever
Golfer
Hi-Wing Plane
Horse
Hummingbird
Labrador Retriever
Landing Duck
Large Rooster
Large Sailoat
Large Sloop
Large Whale
Lighthouse
Lo-Wing Plane
Locomotive
Mermaid
Moon/Sun
Moose
Ornate Grasshopper
Osprey with Fish
Patchen Horse
Peace Dove
Pelican
Pine Trees
Pineapple
Quail
Rooster
Sailfish
Salmon
Saw
Schooner
Small Sloop
Standing Deer
Sulky
Victorian Arrow
Whimsical Pig
Yawl
Some Copper & Brass Weather Vane Examples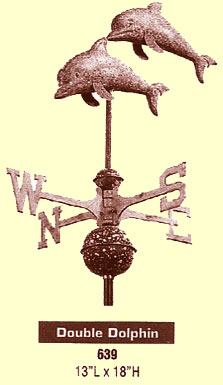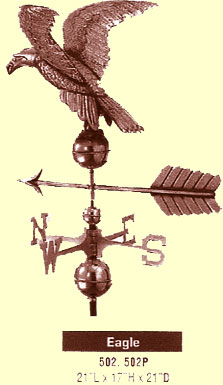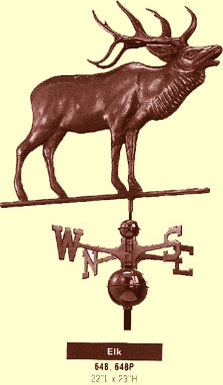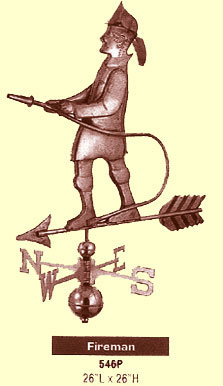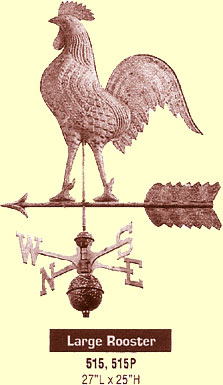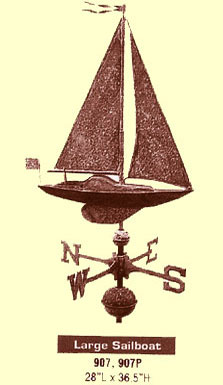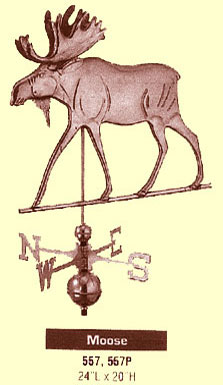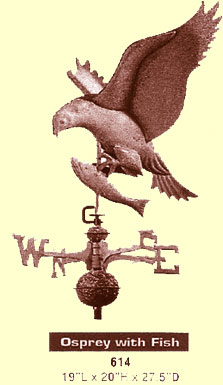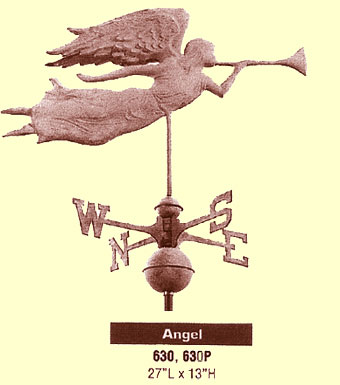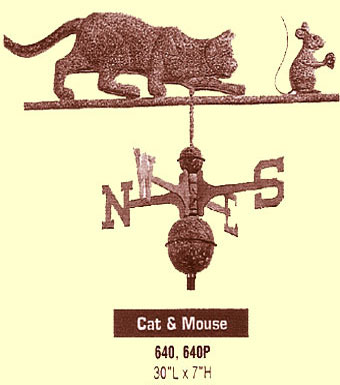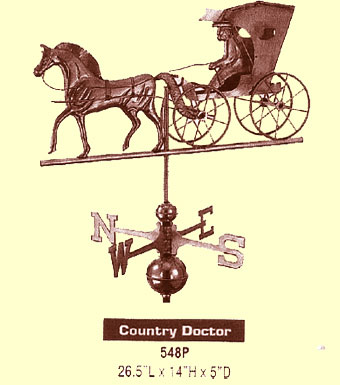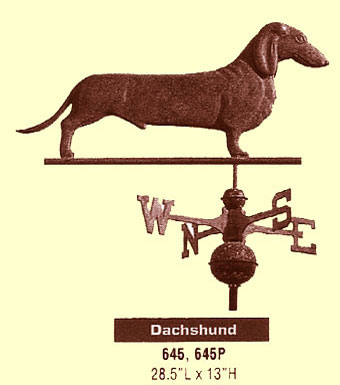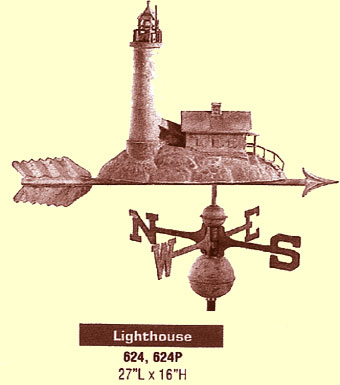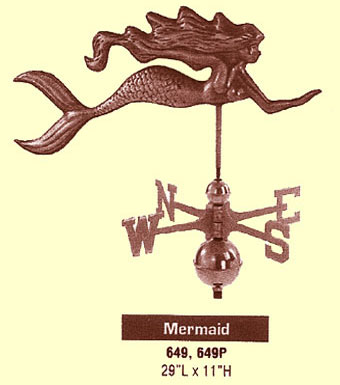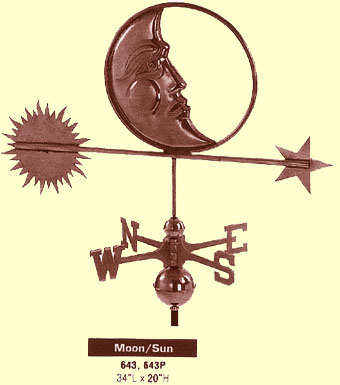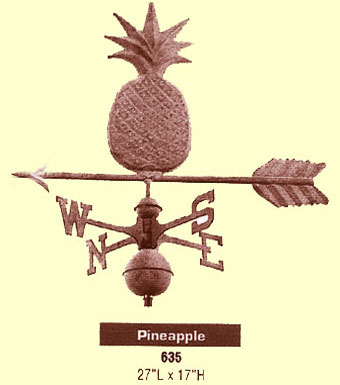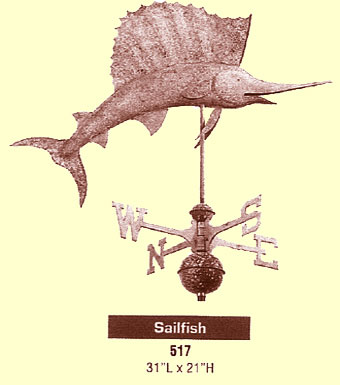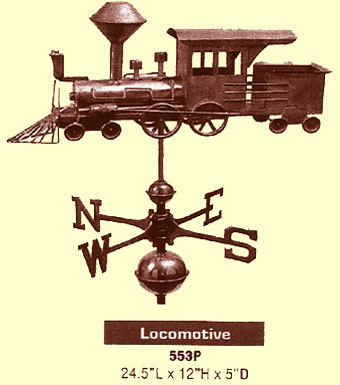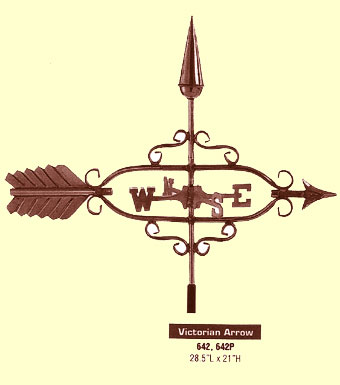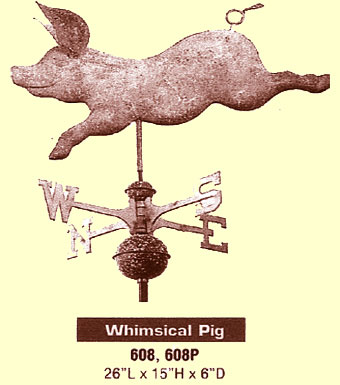 Do you have something specific in mind?
Give us a call (716-941-3429) or email and we're sure to find something to make you smile!